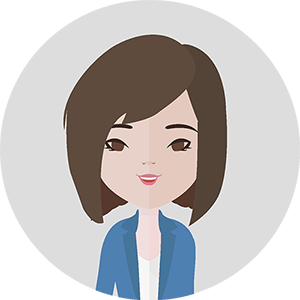 Hi there, my name is Marianna Lyubskaya. I am a web and graphic designer based in the San Francisco Bay Area. The roots of my passion for design are deep, stemming from my early interest in photography, and penetrate various areas of my life. I am constantly noticing the beauty of colors and forms around me, and utilizing them in my work.

---
Facts about me and my work in numbers:
1 – One favorite quote that describes work:
"Sometimes I'm amazed that I spend my days creating magic and fantasy and that people buy it. It's like connecting with the inner child in me; I'm just having a great time, and I'm chuckling to myself that this is really happening, that I can do this with my life."
1.8 – aperture settings I prefer to use for shallow depth of field and gorgeous bokeh effect in digital photography.
2 – I enjoy using two platforms for responsive web design: they are Bootstrap and Foundation.
3 – I speak freely three human languages: English, Russian, Belarusian. Also, I know and write in three computer languages:  HTML, CSS, JavaScript.
4 – my work is available on four social media websites.

5 – I can be described with these five adjectives: inventive, persistent, ambitious, curious, organized.
6 – there are six sides in my favorite geometric shape.
7 – I have seven favorite Adobe programs: Photoshop, Illustrator, Indesign, Lightroom, Dreamweaver, Flash, Bridge.
8 – I draw my inspiration from eight different sources: thunderstorms, waves, fire, music, texture, people, my mom, travel.
9 – There are nine design characteristics that are crucial to me: understandable, innovative, unobtrusive, useful, aesthetic, detail-focused, long-lasting, environmentally friendly, have as little design as possible.
10 – I aim to use ten fundamental principles of design in my projects: unity, pattern, hierarchy, balance, movement, contrast, rhythm, emphasis, proportion and space.
53 00 N, 28 00 E – geographic coordinates of my home town.
69, 76, 158 – rgb values of my favorite color.
300 – Typically I use resolution 300 ppi/dpi for my design projects.
5,859 – the amount of miles between my current area of habitat and the city of origin.

---
My Mission
The main goal of my work is to create functional designs, or rather, designs which serve the purpose of their creation. Communicating a message creatively and clearly is the main purpose for any project, from logo and identity building to the creation of a complex website.
See my resume here.